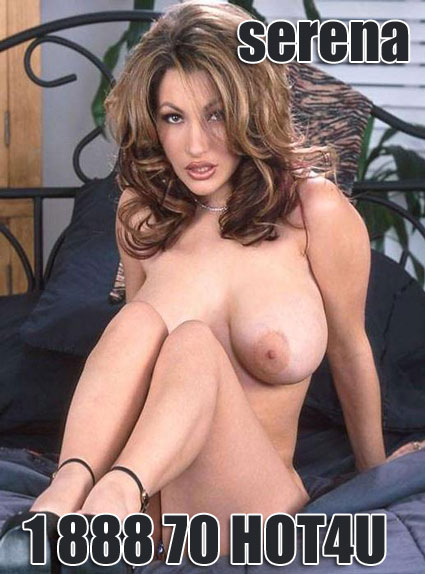 You must go on a hypnotic journey with me right now, surrender your mind,your soul, let me take complete control.  Hypnosis phone sex is very intimate and personal.  My hypnosis skills enable me to go below the surface of your conscious mind and intensify all your fetishes and erotic fantasies.  You will forget all the stress in your life and enter into a trance where anything is possible.  Trancing out will be relaxing, dreamy, all consuming and powerful.  What has not been possible in a traditional phone sex call will no longer be elusive to you.  You will be taken down into your subliminal mind, where dreams form, where fantasies lie, where dormant desires are awakened.  Most men, and even some women find hypnosis to be very arousing and hypnotic, hence the term "erotic hypnosis".  Some hypnosis phone sex callers go very deep as if they are mesmerized and others find themselves in a blissful state of relaxation that intensifies sensual pleasures and sexual arousal.  In your inner mind, there are no boundaries or limits, no taboos.  Don't you want to find out what you've been missing? What you deserve!
When I hypnotize you, I will use my seductive voice to guide you.  You will find out where realities end as you begin to feel sleepier and drift…  Then you will find out how your fantasies and fetishes will be realized.  In your mind.  Don't be afraid.  Hypnosis is harmless, but it can be utterly addictive.  You may find yourself wanting to call me every day and night to feel sexual intensity you have never known before.  Till now.  Hypnosis phone sex is bliss.
To experience this bliss, you must call me at this number 1-888-70-HOT4U.  Since you are already drawn to me, you must request me by name, I'm Serena.
AIM and Yahoo: Surrender2Serena