So you have been thinking about doing your first naughty phone sex call?? Well I'm so glad you are considering me to try your new call on. Let me introduce myself I'm Paige, a sexy phone sex entertainer that would love to guide you through your first call. I will talk about anything you would like I'm very open and very easy to talk too. I have a soft, sexy voice that can be so calming but I also can be very controlling. Guiding you into a very satisfying call will be my goal making your first time with me pleasurable.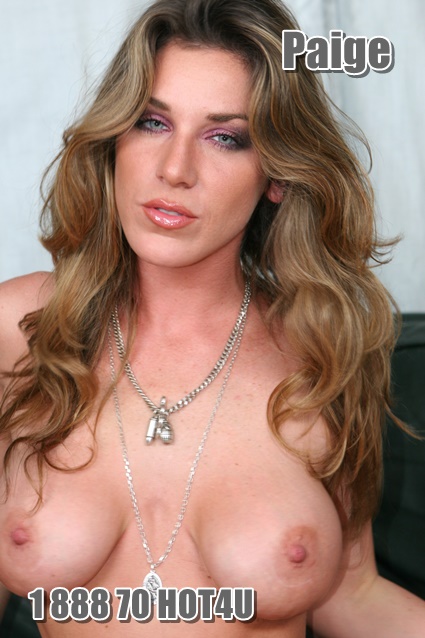 I can role-play with you becoming any one that you may be fantasizing about like an old girl friend or someones wife. I know you think about things like that so don't ever be embarrassed to bring them up. Some of you like to think about 2 woman together just talking about it makes most guy's cum so hard. I can always get another girl on the line so we can do a 2 girl call making it twice as hot. I like to tease guy's until their cocks go up and down driving you insane. But remember I will never leave you with blue-balls ever.
When making your naughty phone sex call you need to learn to relax and enjoy it so you get to experience the final explosion you want to have. Listening to each other and interacting is a good thing on the calls it helps me to go in the right direction. I do know that some of you prefer to let me do all the talking and you just play and enjoy either way is good. You can't do anything wrong in phone sex because it's what you are into or want that makes it so good. I can't wait for you to call me and try naughty phone sex call with me I know we will have a great time together.
1 888 70 HOT4U and ask for Paige