I get really turned on by erotic hypnosis phone sex. The amount of power that is willingly handed over to me is absolutely intoxicating. I know that it requires a great deal of trust, but when you call me for hypnosis, please know that you are going to be in the best hands possible. All I'm going to do is take you to a place you've been yearning to go to, but just haven't had the nerve to actually do it yet. I will take you to places you've only ever dreamed of. All you have to do is call me and let me take care of you.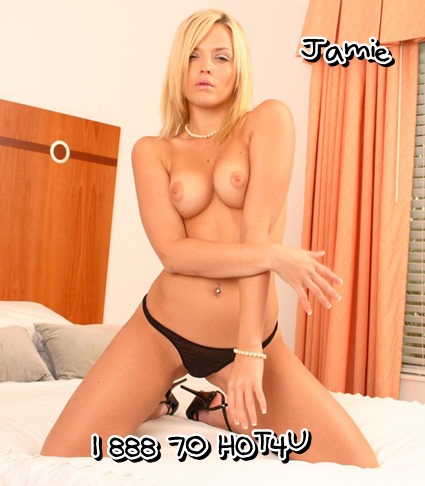 So, tell me…what is it that you want to do but haven't done yet? Do you want to take a cock inside you? Maybe you need to be trained and being hypnotized by me is the only way you're going to be able to do it. But before you call me, you're going to need to make sure you have a dildo or something to fuck yourself with. How am I going to teach you if you don't have the proper tools? By the time I am done with you, you'll be more than able to take a cock balls deep inside you. And not just any cock. Huge cocks. That's what you want, isn't it?
That really is just one example of what can happen during an erotic hypnosis phone sex call with me. The sky is the absolute limit and anything you want is yours. All you have to do is gather up the courage to call me right now and give up all of your control. I will take care of the rest for you.
Dial 1 888 70 HOT4U and make sure that you ask to talk to Jamie for erotic hypnosis phone sex.
AIM and Yahoo: JuicyJamiexxx