My dominant Master likes to fuck me and take complete control of me during submissive phone sex. I am weak for this man because he knows what he is doing, and he takes no shit. My Master fucked my sweet soaking wet pussy until my body couldn't take it anymore. I expect this entire weekend my pussy is going to be soaking wet and full of cum. I'm addicted to my Master because I need a man who is willing to be the Alpha Male in my life. I love being pushed down onto my knees and being made to lick all of my sugar daddy's cum off of his cum soaked cock shaft. I don't need a little bitty cock bitch, pretending to be an Alpha when he is a beta. My Master told me that I'm a slut who needs a real man to make sure I stay in line and do what is told to me.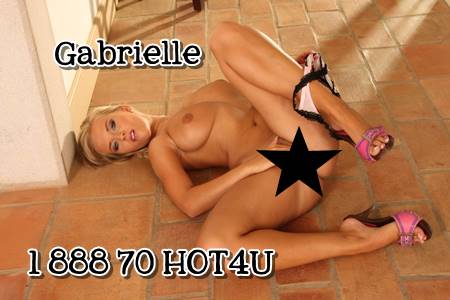 Before I found my real man, I was an out of control bitch. My Master let me know he was going to keep some cock meat in my pussy and going down my throat, making me gag.  My big dick Master fucks me like he is a maniac in a state of insanity. I'm really crazy about this man because he puts me on all fours, then he shoves his big fat dick straight inside of my cum-guzzling pussy. My man rams his throbbing cock in and out of me hard over and over again. I really would like to know what woman doesn't love being fucked like a maniac until she has no strength to move? I am the gal who can take dick. I love being banged hard and slapped on my tight bubble ass. My strong Master has a real understanding of exactly what to do to get the job of owning a slut done. My monster cock man does it right for me every time; that's why my pussy is soaked right now. The best thing about my true love is that he makes me fuck other guys whenever he wants to. You should come and get you some of this slutty sexy juicy pussy.  I will follow whatever direction my cock Master gives me even if that means fucking you until you blow your hot load in my sweet pussy.
Call me for submissive phone sex at 1 888 70 HOT4U and ask for Gabrielle.