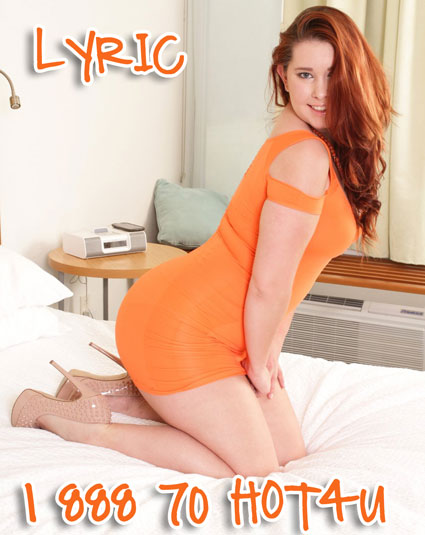 Hello there, boys! Some girls think being called a certain name is horrible, and do everything they can to avoid being called that name. They don't want to be the girl known for being the fat girl phone sex slut. Me? I would rather be called fat, than being called skinny. I mean, honestly- who wants to look like the girls in magazines who are Photoshopped to be so skinny. I want to be FAT- Fabulous and thick. I also want to be able to fill out a dress or shirt the right way, and if I were stick think I would be much smaller in the tits department than my d cups are right now. Don't get your knickers in a bunch, boys. I won't let your big secret out * wink *. I know you wouldn't want all of the girls knowing that you like girls who have some curves, some.. whats the saying? Junk in the trunk, right? Oops… I just let the cat out of the bag with that one, didn't I? I'm sorry, love! But, in the long run I guess I'm not. It needed to be said.
Guys may say that they want a skinny blonde, but let me tell you the truth- they want a girl like me, with a little bit of meat on her bones, something to hold when certain things are going on *giggles * I always feel their eyes following me when I walk into a room, even when there is some skinny bitch coming in around the same time as me. Is it my long red hair? I know its not my sweet seductive British accent because they stare even before they hear my voice, that just makes the attraction they have that much stronger.
Well this fat girl phone sex slut is waiting for you to call 1-888-70-HOT4U and ask for your favorite redheaded vixen, Lyric.
AIM and Yahoo- vixenlyric