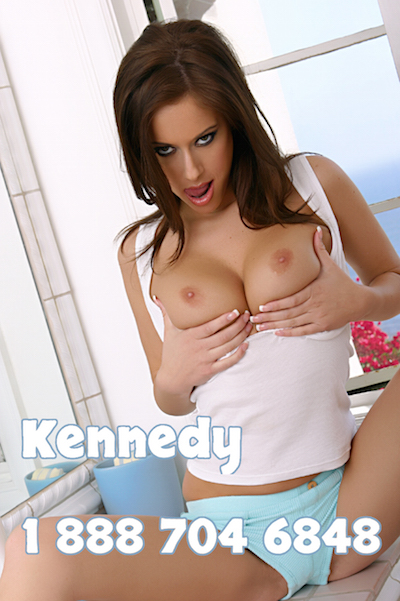 Hey, dick trippers! Its your premature ejaculation phone sex cock tease, Kennedy! I know that some of you have zero control over your cock. You see a hot chick with a minxy look in her eyes and you know that you wont be able to stop that sticky load from squirting in your pants. I am going to make sure you cant. I love breathing softly in your ear and letting out a knowing giggle when that warmth spreads across the front of your light coloured slacks. Poor boy, you dont stand a chance when this princess locks eyes with you. I am going to use every female trick I know to make you very uncomfortable and if other young ladies are around to witness it even better! Does that make me rotten? Good. I love owning your dick. I collect them like your wife collects knick knacks.
Does this make me a brat? Yup, I am proud to wear the name. I am going to coo in your ear and say really naughty things. I am going to sit in your lap and wiggle my hot ass all over your groin. When you get a hard on I am going to giggle and mention that its so hard to get comfortable on your lap. Do you love ass worship? Good. Although, I dont know that you would make it far enough to actually get a sniff my ass but you might! What if I were to dance for you? I love to dance and boy am I erotic when I do. I belly dance and its very sensual. I bet just me dancing just for you would have you pop a vein and a sweat. Premature ejaculation phone sex is so embarassing for you but so much fun for me!
If you think I am going to let you prematurely squirt in my pussy you will be teased and denied! I enjoy watching you squirm, hehe! Do you think my pretty feet in a pair of high heels would float your boat. Dont let me see you staring at them because before you know you it you might find my feet in your lap teasing your cock. I know you preverts have so many fetishes! If you do premature ejaculate and I can feel the cum on my toes through the fabric of  your pants I will make you suck my toes clean! Oh yes, I love making men eat their own cum so if thats your fetish dude, have I got some ideas for you. This brat wont share them here, though. You have to call for that.
Dial 1 888 704 6848 and ask for Kennedy!
yahoo/aim cumwithkennedy