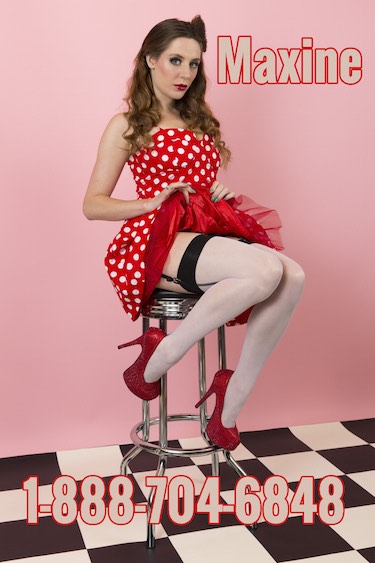 Hey there, cross dressing addicts! Its your powder puff, frou frou, princess, Maxine. Do you have a special place in your kinky heart for vintage lingerie? Me too! The stuff they make nowadays is crap. Poorly made and ugly. When you call for cross dresser phone sex, with this princess, expect the very best in silk stockings, cuban heels, 8 strap garters, frilly panties, girdles, corsets and bustiers! Your feminization addiction is what makes you the perfect dolly for me! Lets shave, pluck and pamper you till you are ready to start putting on these delicious, confectionery, coloured panties and waist cinchers! I can wait to get really descriptive and creative with this whole closet of cross dressing items!
Lets not forget shoes. You do love a pair of open toed, baby-doll, high heels, yes? My enthusiasm is building here, can you tell? Have you ever dreamed of being a pinup chick's personal dolly? I love to play dress up and you and I are going to turn you into the prettiest, classiest, play thing, you could ever imagine! What shall we do once you are fully feminized? Well, we could get out some sex toys and explore that angle. I do love teaching sissy boys how to masturbate like a woman, right down to the soft, feminine, moans of pleasure you feel right before you blow your goo in your panties.
I also like cross dressers who crave bi curious phone sex. Maybe you haven't ever been with another man before? I love sexy novices. Or maybe you have been having escapades with men for quite some time! I like experienced, bi sexual, drag queens. I can teach you how to suck a cock, by example. Or if you already know how I can sit back, spread my long legs, finger my pussy, and watch. I know how much a cross dressing sweetheart, like you, loves to be an exhibitionist!
Dial 1 888 704 6848 and ask for your scrumptious Maxine!
yahoo: polkadot_princess
Aim: polkadot_princess69